These water slides are for all ages, "(Yes Dads We Mean You) because who doesent love sliding down a large water slide on a hot summer day. Use our inflatable slides wet or dry to fit any occasion. Keep Bouncing though the weekend for 50% OFF the second day.
Professional delivery to
Goose Creek , SC
and surrounding areas. Please submit a quote or contact us to be sure we service your area.
All water slides must have electricity and water hook-up. We bring water hose and extention cords as long as you are within a 100-foot distance of the source. All of our slides are safe for everyone as they have edge walls, and feature a net at the top to stop curious kids from climbing onto the top.
We're sure that no matter what type of event you have you will be happy and will want to rent it again and again.
Red Fury 18ft (Wet/Dry)
from $300.00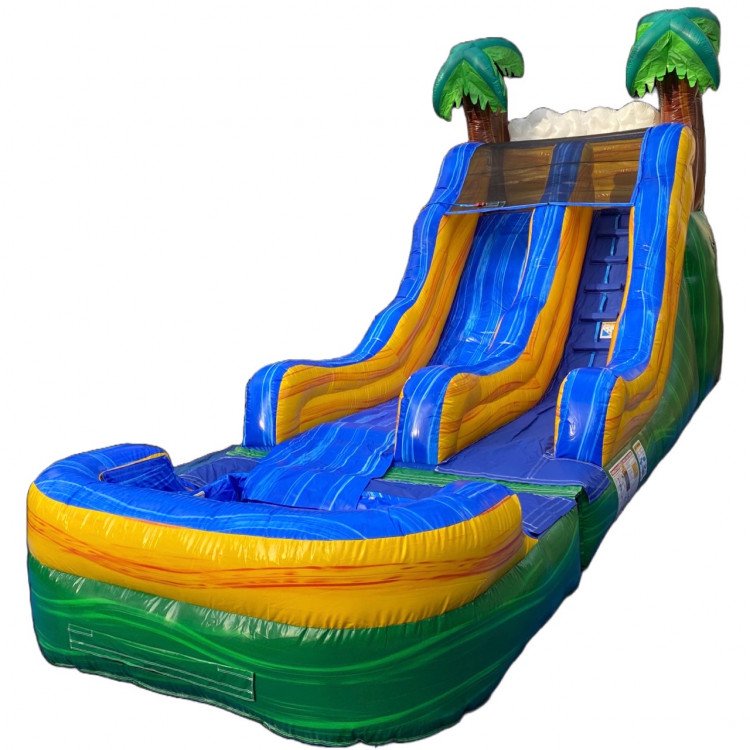 Tropical Oasis 15ft (Wet/Dry)
from $260.00